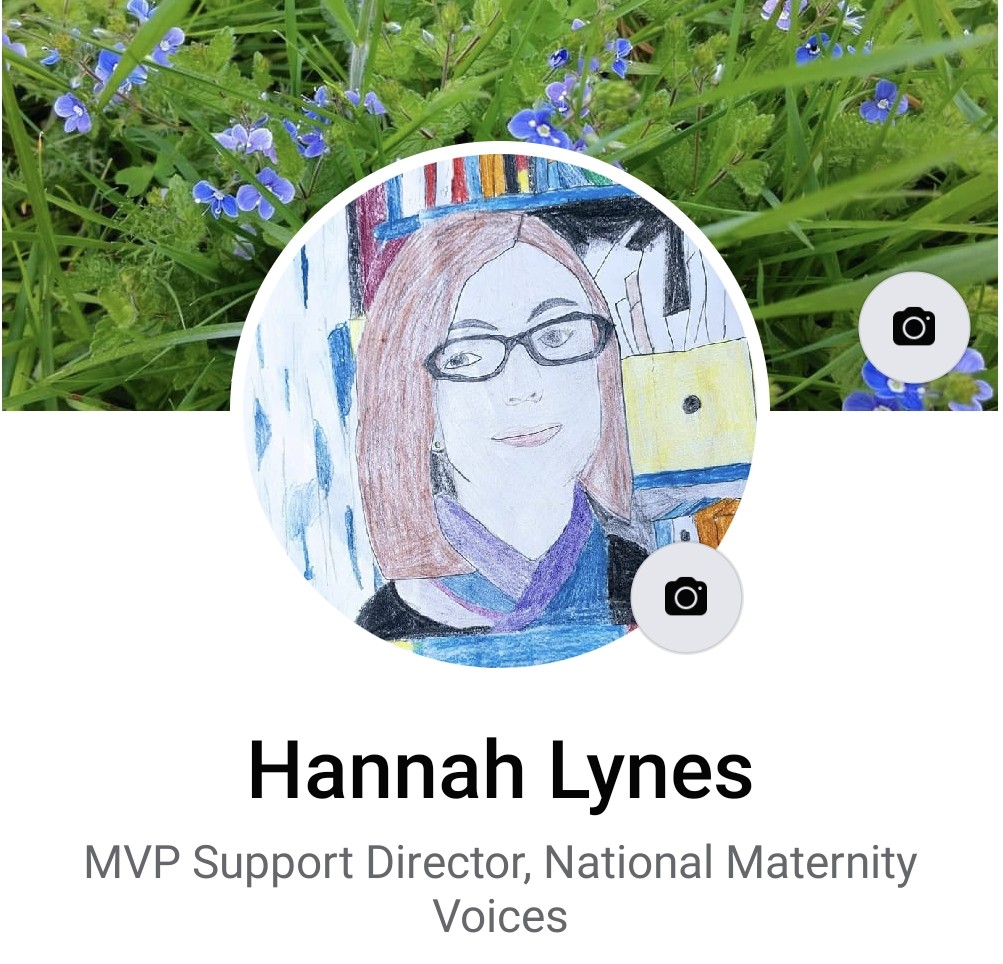 Since April, I've been an Olio Food Waste Hero. This means I collect surplus food (in my case from Tesco). I can keep 10% for my family and I list the rest on the Olio app. People can then request the food from me and I try to share it out fairly. The aim is to ensure surplus food gets used because food waste is a significant contributor to climate change.
Lately I've been sharing quite a bit with a woman who walks a long way to me with her shopping trolley to collect food for her large family. I always WhatsApp her when I'm about to list food. She's told me how much her children have appreciated all the pastries and other food.
On Sunday she brought me a picture her year 4 daughter had drawn of me.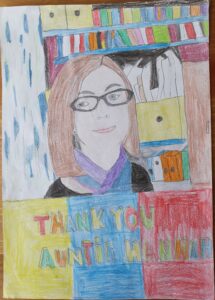 Her 11-year-old son had found my WhatsApp profile picture and her daughter had based the picture on that. The picture says "Thank you Auntie Hannah." Of course I was touched by the thought that had gone into this, but I was even more struck by how brilliant the picture is. What a talented artist this 8-year-old is!
Needless to say, this made my week and I now have a new Facebook and WhatsApp profile picture.