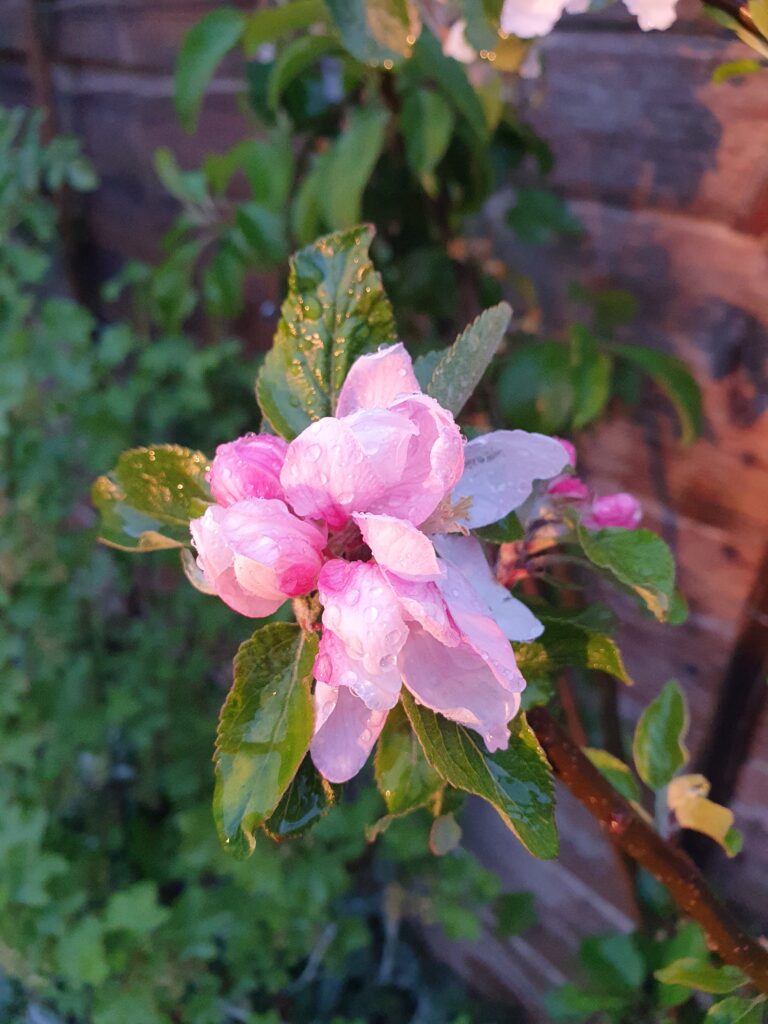 I recently adopted a new habit – to share something of value every day. I was inspired by listening to Ali Abdaal's video about passive income in which he emphasised the importance of creating useful content consistently over time. And while I'm not likely to match Ali's level of productivity, I thought maybe I could make a start by sharing something every day. It could just be a tweet or an Instagram post, or sometimes I might manage a blog post or a video.
In this post I'm going to bring together everything I've done as a result of adopting this habit – partly for myself to be able to see it all in one place, and also in case it's helpful for anyone else who might be interested in trying to get more creative.
It's been a really interesting experience for me – I've found that it's just a matter of changing my mindset. If I have an expectation that I'll share something today then I start to notice more things in my life that could be worth sharing. Some days I've shared more than one thing because I've kept finding more things. So here's the list of what I've shared in the last two weeks since I adopted my new habit:
29th April
I started small on day 1, with this Tweet
I'm thinking of starting a new habit: to create something of value every day. I think this could include an original idea, writing, artwork, video, something useful… Thx @AliAbdaal for inspiration. This tweet is the start.

— Hannah Lynes (@HannahLynes) April 29, 2021
30th April
On day 2 I shared a rug I'd made…
View this post on Instagram
and a Magic Bag I collected on Too Good to Go
View this post on Instagram
1st May
On day 3 I got more ambitious. Inspired by local blossom, I set up a RedBubble shop and uploaded my first design – pink blossom.
2nd May
Excited about my new shop, on day 4 I uploaded a photo of apple blossom from my garden to my RedBubble shop.
3rd May
On day 5, the wind was blowing petals onto the road, so I uploaded photos of fallen petals to my RedBubble shop.
4th May
Day 6: time to promote my range of products on Facebook.
https://www.facebook.com/hannahlynes1/posts/10165060415125608
5th May
Day 7: … and on Instagram.
View this post on Instagram
6th May
Day 8 – a small celebration of what I'd achieved.
I've now created something of value every day for a week. Sometimes if I'm tired it's just been an Instagram post. The most fun thing though has been starting a Redbubble shop featuring my photos of the #Blossom around our house. https://t.co/TuJcG4sCw4

— Hannah Lynes (@HannahLynes) May 6, 2021
7th May
On Day 9 the rain arrived and I had to rush out and capture photos of blossom with raindrops in the evening sun.
View this post on Instagram
and then there was my favourite honey to share.
View this post on Instagram
8th May
On day 10, I had a random thought
Could someone organise #RandomisedCoffeeTrials accessible to everyone? You'd take a quiz about your views/background and it would match you with someone very different. You'd try to understand each other's perspective and then do a joint blog/video about what you learnt.

— Hannah Lynes (@HannahLynes) May 8, 2021
9th May
On day 11, I  stepped up another gear. In response to a question from a fellow parent I wrote a long WhatsApp message and then thought, hey, this should be a blog post!
10th May
On day 12, I decided one of my raindrop photos could work on a couple of RedBubble products: apple blossom in evening sun after rain.
11th May
On day 13 I was struck by the beauty in this everyday effect.
View this post on Instagram
12th May
On day 14, I had something to say – my second blog post in 3 days!
"we need someone who will listen, not only to us and our hopes for what this building can do for us, but also to the building itself and where it has come from." https://t.co/ItY96skHG5 #Architecture #BungalowRenovation #Suburbia #HomeImprovement

— Hannah Lynes (@HannahLynes) May 12, 2021
13th May
And here we are! This post is day 15. Actually I got the first draft up on day 15 and edited it on day 16. What an amazing experience! I'm not famous yet, and I haven't made any money, but that's OK because I know this is about the long haul. This is only the start and it will take time for anyone to notice what I'm sharing, but the important thing is I'm doing it. I'm putting things out there, using my voice and sharing things that resonate with me. Do follow along if you'd like to know what happens next. And why not consider your own daily value-sharing habit? Let me know if you do.